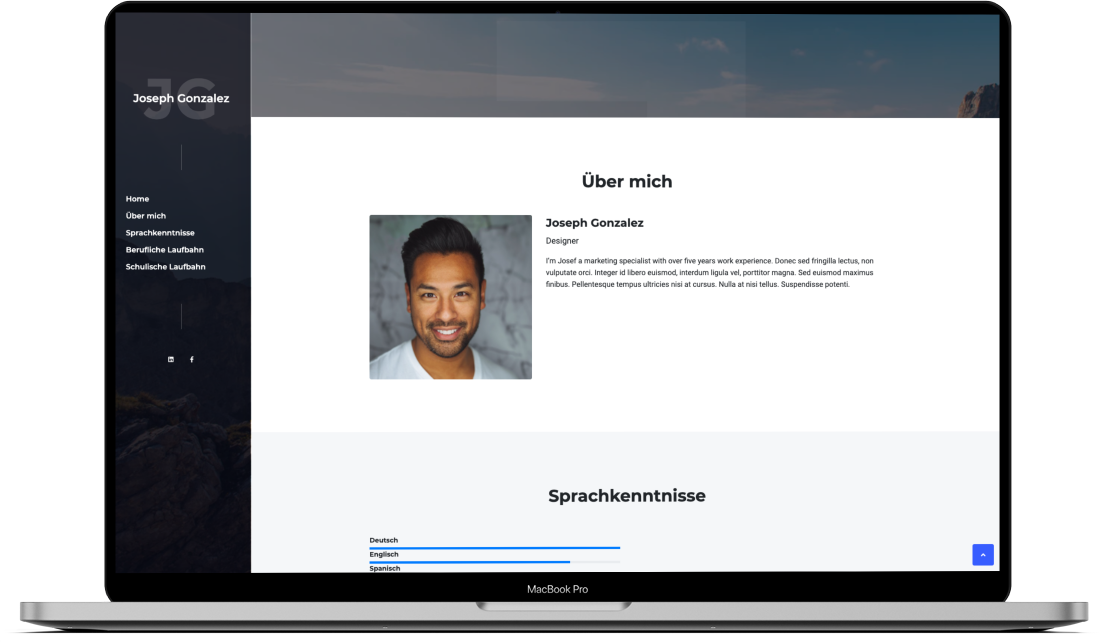 https://makecvforfree.com/me/your.name
Show sample
Your personal online resume website
Here you can activate your own professional online resume website.
You can use it to apply for jobs and share your own URL.
This is perfectly suitable for online job applications or as your personal website.
Your individual resume website
Ideal for online job application
Professional Design
Sign up now for free to create your own online resume website
Sign-up now for free!